Possibly all companies try to improve their competitiveness day by day, however in practice, learning is not as continuous as it should ser.Para put a very clear example, one of the mantras for Toyota is the continuous learning through techniques such as Kaizen. Learn and change continuously, constant in time and in small steps. According to Japanese company, Therein lies one of the main keys to success.
However, the short-term goals and the constant focus of people in action, very difficult continuous learning on computers.
These are the main challenges that organizations commonly found.
Challenge 1: Do not have an open mind
According to psychologist Carol Dweck there are two kinds of minds, fixed and growing. People who have a static or fixed mind, They tend to think that talent is genetic, ie you have it or you do not have.
In people with a mentality of little change, the goal is to avoid failures. However, constantly avoid mistakes and not make any mistakes, creates a very strong focus on having an excellent performance, rather than in the development and learning.
Moreover, people with the growth mindset, They challenge themselves and create learning opportunities, assuming that there will be errors. Continuous improvement is present in every step they take and do not waste errors, but invest it as progress.
To explain otherwise, open mind is more medium and largoplacista and the closed mind is shortsighted, with everything that entails.
Challenge 2: Fear of error
Fear of error can get us to fire a torrent of emotions that could paralyze. In many cases the projects or work everyday is so much pressure that does not allow errors. How long have you been without making mistakes in your business? If your answer is more than 10 days, welcome to the world of "Fear of error". Do not give a misstep creates rigid structures and lack of learning. This does not mean you have to constantly make mistakes or they are not measured, of course must be measured and has to take responsibility for learning later take in the form of an action plan towards the development of new capabilities.
Challenge 3: Believe too much on past achievements
Businesses recruitment modern, not only value the achievements of the past, but the ability of candidates to develop and grow professionally.
These are four vital elements that are valued in candidates within selection interviews when recruiting: Curiosity, Initiative, Self-criticism capacity and Commitment.
People who talk too much of their achievements, they can fall into the temptation of being too conceited. Remember that what worked you do 5 years old, It may now be obsolete. There are no recipes that will last many years today, fortunately or unfortunately, so be curious to learn from a child, the urge to take action with their own initiatives to improve your company notice, your department or your skills as a professional.
Be critical of yourself, It is the only way to evolve professionally and commit everything you do and you will have found the key to motivation.
Apúntate a nuestra Newsletter monthly for practical items for your professional development.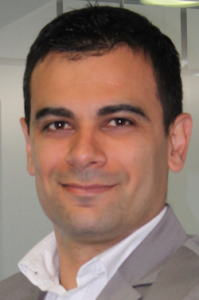 Angel Martinez Marcos Executive Coach & Managing Partner
Follow @AngelCoach10