Simplifying, we could say that there are two types of people in the companies according to their shape convey learning.
Some, that we might call "glass jars", for its secrecy when sharing and communicating their knowledge with colleagues and moreover we have those who call them "neuronal", openly shared how to work with, in order to expand its know how and of course, also it intended to absorb the knowledge of other.
Years in business, the first type, to "glass jars" and the culture of secrecy afforded as normal. And he could have his reason, because a person used to come to work for a company and often ended his career there, so that opacity know-how gave a kind of protection to your job. De facto, I myself remember having this conversation with a fellow he told me years ago that "This will tell you because you have good relationship and because I know you'll never unseat".
Now, Today the rules have changed. Enter a company working to retire after twenty and in the same, it is quite unlikely.
For what is this?
On one side, companies are not as static as years. They are not because they can not be. Because the market is evolving at breakneck speed and because customers are becoming less loyal and change of products and services in a spectacular way. And this market, You need professionals who will adapt quickly, change, learn and because of that, often these changing needs by others from different sectors or a more expanded vision.
One of the most valued skills in business is not knowledge, but the ability to learn and change management to new and ongoing challenges.
This is where the field enters the "neuronal" worker. This professional has nothing to do with the previous. As neurons are interconnected and constantly communicating with them so that its strength through its network exists not for its individualism, the "neuronal" works the same way.
This person is open, It is communicative, not afraid to share their experiences, failures and opinion to ask others to help. This worker, share best practices for others they can be soak thereof and generates an intellectual debt to others, which ultimately comes back and gets improve their skills and knowledge exponentially.
Now, companies must create the necessary space for workers to share information, encouraging knowledge sharing moments, promoting teamwork and ultimately creating smart businesses.
If you are an entrepreneur, manager, manager or team leader, detect what the opening level of your collaborators to share knowledge within your department, what are the strengths and do it from there, creates these spaces of communication and good practice.
Apúntate a nuestra Newsletter monthly for practical items for your professional development.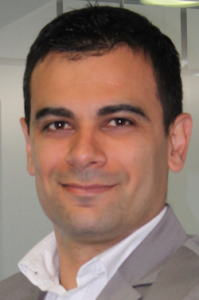 Angel Martinez Marcos Executive Coach & Managing Partner
Follow @AngelCoach10