Team management could be the quintessence that everyone should handle, when first faced with the task of leading a team.
However, nobody usually explain you how or what tricks are. I not going to do it, because the only way to lead a team, It is to be with them in the day and not just reading books. However these 4 myths about management teams can help you better get ready.
A good boss, It is the one that is always "on top" of his team.
If that is your thought, because someone told you or because based on your experience, You've lived in your "own flesh", I think you expect a stressful working life without possibility of disconnecting a minute.
If you have to control everything that is making each of your employees at all times, certainly you have to stop and think, because the 50% of your time should be devoted to developing people and thus, you could create highly responsible teams.
Having more responsibility increases stress and hours of dedication to your work.
Totally false or is that your employees do not suffer from stress? Having a position of more responsibility, means you have to coordinate people, create opportunities for motivation and communication, however it does not have to be a relationship between the number of hours spent or stress you have to endure.
No doubt this is the biggest myth that there are in organizations. Remember that your job whatever it is, It must be carried out within the working day and within healthy limits stress and if not, perhaps you need to develop skills for it.
No one can teach you to lead a team, except experience.
Clearly, the experience is a plus. However, There are three ways to learn in life and especially in a job. The first and most obvious is based on years of practice, the second one is attending workshops and courses or reading lots of books and the smartest is using both methodologies.
The mixture between theory expert in leadership and team management, along with your experience and perhaps the support of a coach, It is the best catalyst to become a leader of a great team. Do not fight or despair, there are specialized coaches to lead teams that have accompanied thousands of executives and middle managers. They can give you some very important keys to your learning much faster.
And remember that there are people who have 20 years of experience, but 1 repeated year 20 times.
Within your department, no employee can know more than you
A good head of department is not the most knowledgeable, even if one has all the answers, but creating high performance teams that from there the solutions sought.
We can not forget that currently, the challenges that companies are, They are increasingly complex and the solutions are extremely difficult that a single person can give her. Teamwork is not important, it is vital to survive a department and is the team leader who has to know how to create and unite these people.
Apúntate a nuestra Newsletter monthly for practical items for your professional development.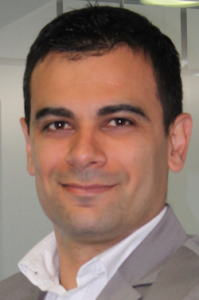 Angel Martinez Marcos Executive Coach & Managing Partner
Follow @AngelCoach10