La morfopsicología es una disc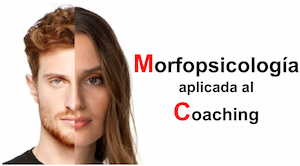 iplina, developed by psychiatrist Dr. Louis Corman, and based on the study of personality through face.
One of the most useful applications morphopsychology, es la utilización en el campo del coaching ya que vamos a tener mucha información sobre nuestro cliente que nos puede dar pistas de dónde pueden estar los principales obstáculos para avanzar hacia sus objetivos.
Beneficios de la Morfopsicología en el coaching
Conocimiento de tu cliente a nivel psicológico inconsciente
Tener pistas iniciales según comienzas el proceso con tu cliente
Autoconocimiento de tus fortalezas y debilidades como coach
Aumentar la efectividad en tus sesiones
Methodology:
En el curso aprenderás los principios de la morfopsicología y mediante ejercicios prácticos y visualización de fotos analizaremos las diferentes estrategias para encarar un proceso de coaching en función de cada persona.
Program:
Part: front view and profile
The law of expansion and retraction
The lateral and frontal retracted retracted
The three zones: Mental-Emotional-Instinctive
The law of tone and weakness
Receptors: Mouth, nose and eyes
Analysis of personality through photos
Former: Angel Martinez Marcos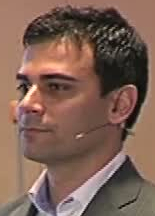 Morfopsicólogo by the Institute of Morphopsychology and Human Development
Specialist in developing management skills: leadership, negotiation, Time Management, teamwork, communication and emotional intelligence.
Strategic Coach Organizational
Coach Certificate PCC by ICF (International Coach Fereration)
Formado en Mindfulness Based Stress Reduction (MBSR) University of Massachusetts.
Executive Coach by the International Institute Olacoach
Programming Practitioner Neuroligüística (NLP) por John Grinder
Engineer Electronic (4 years working in NASA www.mdscc.org)
Trainer: Paloma Ramón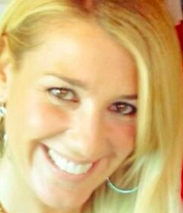 Morfopsicóloga by the Institute of Morphopsychology and Human Development
Specialist skills development elite footballers
Coach Sports
Coach Personal and Business by the International Institute Olacoach
Musician-therapist
Expert NLP (Programming Practitioner Neuroligüística)
Degree at the Conservatory of Music in Paris
Composers Soundtracks film and television.
Logistic data:
Location: Madrid. Hotel Gran Versalles. Covarrubias 4
Date: FRIDAY 29 MAY 2015.
Schedule: 10:00 – 19:00
Price: 150€ VAT
Registration: execoach@execoach.es sent an email asking for course registration. Limited places.