Nowadays, the coaching It is one of the most common methodologies used within companies to develop professional skills and equipment. Despite being a common discipline, there remains some doubt.
These are the questions, with most frequently I meet around the executive coaching.
What usually works a coach in a business?
A coach usually works the most common professional skills as:
– Leadership
– Communication
– Emotional intelligence,,es,Efficient presentations,,es,communication and team motivation,,es,The coach accompanies,,es,SNCA registration,,id,good information,,en,footwear,,en
– Time Management
– Team Management
– Negotiation
– Presentaciones eficaces
– Stress Management
Although you can also work other aspects such as, personal image, mindfulness, assertiveness, personal conflicts within the work, etc..
What is the difference between a mentor and a coach?
a mentor, usually a person that dominates a particular topic or have much experience in the company or in a particular sector. Also, He is trained in coaching skills to develop people, but had that training, It would be a trainer or consultant a mentor.
Moreover, a coach is not an expert in any particular company and does not have to be in any sector. Its main strength, It is dominating human behavior and know how to create space to generate sustainable and concrete changes in people, especially overcoming internal obstacles that people have.
Summing, the mentor is an expert in something concrete with certain skills coaching and the coach is an expert in human behavior and a generator of change, especially in professional skills.
What are the differences between coaching team and individual coaching?
The main difference, It is that a team coach focuses on the team as an entity with its ways of thinking, their emotions, their specific beliefs and their own personality. The goal of a coach team, usually create a high performance team, improving communication, increasing the motivation of people and especially improving the leadership of all team members.
And the most important, team coaching is not the sum of several individual coaching processes.
A coach must be a specialist in the subject or sector that will work?
Although in some processes selection, HR or general management wants profiles of experts in marketing coaches, automotive or coaches who have played a leadership role, the truth is that when a coach is polished, He has experience and is sufficiently trained, has to "take" less than their expertise and most of his coaching skills.
In these cases, companies should demand a higher profile mentor and coach least one type profile. I guess slowly, corporations know what you really need to distinguish the employee.
What is the Shadow-Coaching?
In my opinion, Shadow mode creates dramatic changes in people, when we talk about improving leadership, comunicación y motivación de equipos. El coach acompaña "in the shadow" meetings of executive coaching and then to give direct feedback from the observed at meetings. In these cases there is no escape for improvement, since the return of facts objectively, make an impact on professional and improvement accelerates exponentially.
How many sessions are recommended for a coaching process and how often?
To start viewing sustainable changes, the people, clearly, we need time. If we work, thinking or feeling a certain way for years, we can not hope to change that in one session.
Normally it is generally recommended, coaching processes not last less than 6 sessions and the frequency is each 3 weeks in the business world, though after, depending on the characteristics of the project may be variations.
A common process usually takes between 6 and 10 sessions with a frequency of 3-4 weeks apart.
Apúntate a nuestra Newsletter monthly for practical items for your professional development.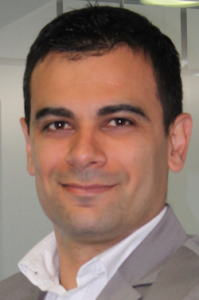 Angel Martinez Marcos Executive Coach & Managing Partner
Follow @AngelCoach10