When we think of a modern organization,,es,we tend to remember the Google or Amazon images that became famous years ago,,es,when they came to light the office environments in which they worked,,es,these corporations do not just work on the surface,,es,but they do it in many more levels,,es,What do these companies do to keep them in mind as the most innovative,,es,We will focus on it from the point of view of management and its evolution,,es,Management,,ca,that is, the leadership style of the 20th century,,es, tendemos a recordar las imágenes de Google o Amazon que se hicieron famosas hace años, cuando salieron a la luz los entornos de oficinas en los que trabajaban. However, estas corporaciones no solo trabajan en la superficie, sino que lo hacen en muchos más niveles.
¿Qué hacen estas empresas para que las tengamos en mente como las más innovadoras?
Vamos a enfocarlo desde el punto del vista del management y su evolución.
El management 1.0, es decir el estilo de liderazgo del siglo XX, it has to do with the hierarchy,,es,the vertical control system and the reduced communication between the management team and the rest of the staff,,es,It is the most classic style of all,,es,try to create more innovative companies,,es,with more focus on the person but at the end of the day working in an old way,,es,They are corporations that have not abandoned the way in which decisions are made and the command system is still very hierarchical,,es,focuses on creating environments where people develop,,es, el sistema vertical de mandos y la comunicación reducida entre el equipo directivo y el resto de la plantilla. Es el estilo más clásico de todos.
El management 2.0, trata de crear empresas más innovadoras, con más foco en la persona pero al fin y al cabo funcionando de una manera antigua. Son corporaciones que no han abandonado la forma en la que se toman las decisiones y el sistema de mandos sigue siendo muy jerárquico.
El management 3.0, se centra en crear entornos donde las personas se desarrollan, where the leadership is not vertical but transversal and where all the people think and listen to them,,es,Much more integrating environments are created,,es,with collaborative teamwork,,es,continuous improvement and increased commitment and responsibility of people,,es,From the point of view of Management,,es,it is understood that,,es,is doing the wrong things,,es,is to do the right things but badly done,,es,is doing things well,,es,The Management,,ca,It is based on the following principles,,es,Dance with the system,,es,if you are in the real world,,es. Se crean entornos mucho más integradores, con trabajo en equipo colaborativo, mejora continua y aumento del compromiso y responsabilidad de las personas.
Desde el punto de vista del Management 3.0, se entiende que:
Management 1.0 es hacer la cosas mal
Management 2.0 es hacer las cosas correctas pero mal hechas
Management 3.0 es hacer las cosas bien
El Management 3.0 se basa en los siguientes principios:
1. Baila con el sistema:
If you are in the real world,,es,Maybe you could do a planning and follow it in the long term,,es,but they are the heart,,es,makes them much more optimal when we talk about versatility and adaptability,,es,we have to understand that people and especially the relationships that are established between them,,es,can be minimized by understanding what happens individually with people and also the relationships established between them and between different departments,,es,all managers are in their offices,,es, nothing works as you plan,,es,Years ago it could be possible to plan and follow it in the long term,,es,but nowadays the plans have to be changed continuously,,es,That can make teams frustrate,,es,and that they do not understand what the course is,,es,However, the key to all this is that they know that the only permanent thing is change,,es,Take care of people,,es,People are the most important resource of organizations,,es,This phrase that we have all heard in our company and that in many cases stays there,,es. Years ago, quizá se podía hacer una planificación y seguirla a largo plazo, pero hoy en día las estrategias hay que cambiarlas continuamente. Eso puede hacer que los equipos se frustren, y que no entiendan cuál es su rumbo. Sin embargo la clave de todo esto, es que sepan que lo único permanente es el cambio.
2. Cuida a las personas:
Las personas son el recurso más importante de las organizaciones. Esta frase que todos hemos escuchado en nuestra empresa y que en muchos casos se queda ahí, is part of the employee's daily complaint,,es,People are not only the most important thing in the company,,es,but it is the heart,,es,the brain and muscle of the company,,es,Your care is not important,,es,but it is basic,,es,diversity in work teams,,es,makes his leadership much more complex,,es,however, it makes them much more optimal when we talk about versatility and adaptability,,es,Caring for people means caring for the level and quality of management,,es. Las personas no solo son lo más importante de la empresa, sino que son el corazón, el cerebro y el músculo de la empresa. Su cuidado no es importante, sino que es básico.
Also, la diversidad en los equipos de trabajo, hace que el liderazgo sea mucho más complejo. However, los hace mucho más óptimos cuando hablamos de versatilidad y adaptabilidad.
Cuidar a las personas significa cuidar el nivel y la calidad del management, trabajar en la mejora continua de los mandos intermedios y de los equipos y analizar el clima del departamento y el nivel directivo con encuestas de feedback 360º.
3. Estimula la red:
Hablar de cambio hoy en día, significa hablar de continua evolución. Para ello tenemos que entender que las personas y sobre todo las relaciones que se establecen entre ellas, son la clave de toda organización. La resistencia al cambio que se da en toda compañía que quiere cambios continuos, se puede minimizar entendiendo lo que ocurre individualmente con las personas y también las relaciones que se establecen entre estas y entre los diferentes departamentos. En estos "hilos" suelen encontrarse la claves de las resistencias al cambio.
En una empresa, el equipo directivo tiene que tener un nivel de involucración total por el cambio. Also, para estimular a las personas hacia este cambio, debemos apoyarnos en los trabajadores clave de la organización que entienden la mejora continua como algo necesario. No podemos obviar que habrá personas con alta resistencia a cualquier tipo de movimiento, que se centrarán en los posibles problemas con mentalidad del tipo "si siempre lo hemos hecho así, por qué tenemos que cambiar".
4. Cambia el entorno:
Si cambias el entorno, cambias a las personas. Hace muchos años, salieron a la luz las oficinas de Google y de Yahoo con toboganes, mesas de ping pong, salas de reuniones "gamificadas" y también oficinas sin paredes y sin despachos. Esto que parecía una locura, hoy en día nos lo encontramos cada vez en más empresas.
Hay organizaciones que hablan de liderazgo compartido, de comunicación y de equipos de alto rendimiento, however, todos los directivos están en sus despachos, la comunicación es estanca, no se conoce el sistema de incentivos y la toma de decisiones es jerárquica. La cultura que esté presente en las empresas debe corresponderse al entorno.
Oficinas abiertas sin paredes, salas compartidas para realizar reuniones que hay que reservar, entornos con sillones, biblioteca y cafetería para poder reunirse de modo informal, help in one way or another to favor management,,es,and a more open culture,,es,with more responsibility and with more commitment,,es,Follow @AngelmCoach,,en 3.0 y a una cultura más abierta, con más responsabilidad y con más compromiso.
Apúntate a nuestra Newsletter monthly for practical items for your professional development.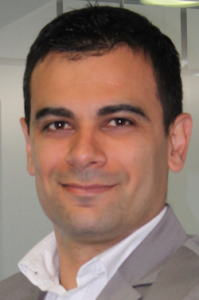 Angel Martinez Marcos Executive Coach & Managing Partner
Follow @AngelmCoach
Tags: corporaciones empresarios empresas high performance teams leadership liderazgo colaborativo liderazgo compartido Management 3.0