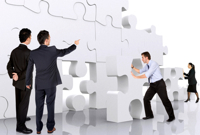 Certificate in Coaching Equipment for High Performance.
Training program to train professional coaches in specific techniques and tools to create high performance teams.
Execoach, company specializing in executive coaching for companies both individually and in teams and International Institute OlaCoach, Coaching first school in Spain with the ICF accredited training, have created the program COACHING certification EQUIPMENT PERFORMANCE - CEAR – to develop the skills a coach needs when working with teams.
This program is recognized by the ICF with 39 CCEs (continuing education credits), essential for the renewal of certificates of ICF: 34 on key competences and 5 in resource development.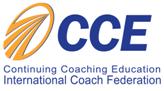 The Team Coaching is a growing need in companies, as the results come mainly from the driving force of the equipment, and both individuals. In an interconnected world, teamwork is the primary resource of an organization to increase their competitiveness.
In this sense, the coach must know how to develop the most out of a team through awareness and action by applying specific techniques and tools Team Coaching.
A computer is a system where the set value provided is greater than the sum of the parts. Teams coach needs to have a systemic vision of the whole and not just focus on individuals as working in isolation.
For profitability and effectiveness, Coaching teams is still coaching and discipline demanded by companies, associations and groups.

OBJECTIVES
Train and train coaches in the techniques, skills and specific tools to help teams and groups to become aware of those behaviors and attitudes that are limiting them and assist them in the process of becoming a high performance team.
AUDIENCE
Coaches with minimal training (see requirements) who want to develop the skills needed to be a team coach.
CONTENTS
Definition of Coaching Equipment
Difference Between Coaching, Coaching Equipment Group.
What is a system and how it works?
Phases and types of equipment.
Identity, values ​​and culture of the team.
Phases of a program of coaching teams: Diagnosis, Intervention and Evaluation.
Shadow-Coaching: Support in Meetings. Elements of observation and types of interventions.
The Alliance Team. Who's up and how to design?
Skills and competencies of team coach.
Model roles Alain Cardon. And polarity principle circularity. The space and time in team meetings.
Feelings management: Emotions and moods of a team and how to manage them.
Diagnostic Systems team: TDA- Team Diagnostic Assessment.
Phases and structure of group dynamics for teams.
Group Coaching Tools.
Systemic coaching with objects.
Day diagnostic equipment. Dynamics and tools.
Bases and organizational constellations theory.
Equipment constellations tools.
THE Team Coach as a builder of High Performance Teams.
The coach as a driver of motivation in teams.
Coaching Marketing and sale of equipment. How to sell effectively.
Practices and team and individual work.
Metología:
The methodology includes 32 hours of classroom training, 7 hours of distance learning and 20 hours of practical coaching teams in real environment. Will facilitate real teams to practice during Madrid though each student can do their internships in companies or associations. Total 59 hours.
Training and distance of the concepts, techniques and tools.
Practical tools and techniques for coaching teams in real environment.
Supervision of internships with real equipment.
As you can see our coaching courses in Madrid or Spain are now extended to the international.
MADRID
NEXT CALL IN MADRID 2015
Module I: 15 and 16 October 2015 (2 full days) 9:30 – 19:00
Teleclase 1: 22 October 2015 (1 time) 19:00-20:00
Teleclase 2: 29 October 2015 (1 time) 19:00-20:00
Teleclase 3: 5 November 2015 (1 time) 19:00-20:00
Módulo II: 12 and 13 November 2015 (2 full days) 9:30 – 19:00
Teleclase 4: 26 November 2015 (1 time ) 19:00-20:00
Teleclase 5: 3 December 2015 (1 time 30 my) 19:00-20:30
Teleclase 6: 15 December 2015 (1 time 30 mine.) 19:00-20:30
Discount 10% combined (1152€ + VAT)
for students and clients and Execoach OlaCoach, and ICF members.
To register, you must pay an enrollment of 120 € + VAT (to deduct from the total price).See form at the end of the page. Registration not refundable in case of cancellation of the course by the student.
Possibility:
– be paid by the Tripartite
– be funded
FACULTY
Javier-lane PCC
Sleisure manager Execoach, Member of Top Ten Management Spain, Executive Coach with the ICF PCC certification (International Coach Federation). Trainer and coach managers Repsol, Telefónica, Banco Santander, Grupo Volkswagen, Cepsa, Laboratories Abbott, Kyocera y Fujitsu.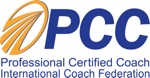 Author of the books "The man who dared to dream" And. Rasche, Finalist Award for Best Book Company 2014, "Zen Coaching", and. Diaz de Santos 2008, and "Desestrésate", and. Encourages 2010, and co-author "Professionals in evolution", and. LID, 2010.
Professor of IE Business School, in the Senior Programme Executive and Management Coaching. Teaching Excellence Award 2013 and 2014 by the extraordinary assessment of students.
Bachelor of Information Sciences at the Complutense University. Coach certified by International Institute OlaCoach it, Systemic Coach certified equipment Lider-Make-Go, and NLP Practitioner (NLP) by the Institute of Human Potential. Trained in Mindfulness and Zen meditation.
Angel Martinez-PCC
Sleisure manager Execoach, Coach Certificate PCC by ICF (International Coach Federation), Trainer and examiner of coaches certification programs with ICF International.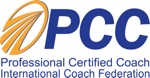 Trainer and Coach for executives of companies such as Grupo Santander, Telefónica, Loreal, Roche, Abengoa Group and SGS etc..
Coach certified by International Institute OlaCoach it, Executive Coach GlobalCoach, Programming Practitioner Neuroligüística (NLP) por John Grinder, Coach Sistémico por Geiserworks, Train the Trainers (Skills development for managers, BP), and High performance with NLP.
Electronic engineer and Industrial Engineer.
Rosa Cañamero-PCC
SOCIA director Execoach. Executive Coach with the ICF PCC certification (International Coach Federation). Industrial Engineer with specialty of Management from the Polytechnic University of Madrid, Master in Human Resources.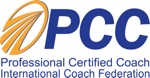 Mentor, trainer and examining official coaches in training, for ICF (International Coach Federation). Trainer and Executive Coach politicians and managers on projects for companies such as Telefónica, Repsol, Grupo Volkswagen, The Economist, SGS.
NLP Practitioner (Neurolinguistic Programming) by the Institute of Potential Humano.Propietaria Grafocoach ® brand
José L. Menéndez-MCC
SFounder of OlaCoach leisure in Spain and the UK. Regular contributor to Sir John Whitmore, considered one of the fathers of Coaching, exponent of Business Coaching and international bestseller.
International Lecturer, and 1 Spanish Coach ICF certified as PCC. Specialist in Sports Coaching, business and AD / HD. Author of several books as "Coaching Principles" 2nd edition, Coaching and internationally recognized programs. Colaborada, has lectured, conducted training or coaching processes for organizations or managers as and: FIFA, FIBA-Europe, UNICEF, MICROSOFT, Coca-Cola, Accenture, ABB, Leroy Merlin, Spanish Telefónica, AEGON, RE/MAX, BBVA ....
More information on execoach@execoach.es or by calling +34 91 297 54 65

Sign up through the form below: