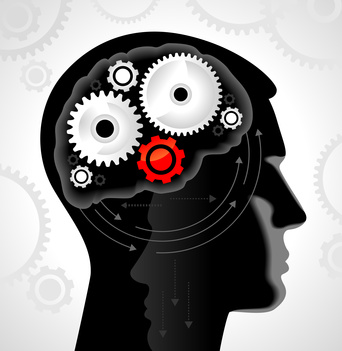 The Mindfulness es una disciplina de entrenamiento de la mente, validated by neuroscience through numerous scientific studies, to develop care, emotional intelligence, and leadership.
El mindfulness ayuda al profesional a poner foco en lo verdaderamente importante, a gestionar mejor el estrés y a ganar claridad mental, global vision and emotional balance to improve decision making. It also helps to better manage uncertainty and strengthens resilience. Ultimately, ayuda a los empleados a sentirse más felices, y a ser más productivos.
Execoach ofrece una gran variedad de formatos para aprender y practicar mindfulness:
One-hour lectures for large audiences,,es,hours for steering committees or groups of managers,,es,distributed,,es,or more days,,es, Congresos o Foros.
workshops 3-4 hours for steering committees or groups of managers,es.
Courses 8 hours or 16 hours (distribuidas en 1, 2 o más jornadas) para empleados, in order to learn of intensive theoretical and practical bases of mindfulness.
Sesiones de práctica grupal guiada y mentorizada, semanales o mensuales. 2 hours.
Todos estos formatos se pueden paquetizar en un programa de desarrollo para empleados, con una adaptación específica para directivos, que se enfoca hacia el desarrollo del liderazgo y al rendimiento, además del resto de habilidades cognitivas y emocionales. El programa está diseñado para que el profesional termine dominando la práctica del Mindfulness y genere un hábito sostenible. For this, the program includes various exercises and individual tasks to practice them daily at work or at home, para lo cual se entrega a los participantes grabaciones en audio de los ejercicios y técnicas. Los participantes cuentan con un mentor para supervisar su aprendizaje y resolver dudas o dificultades en la práctica.
The objectives of the program are:
Developing emotional intelligence professionals
Potenciar la habilidad cognitiva de la atención y la concentración.
Improve the ability to handle uncertainty and change management.
Improve the ability to manage stress and emotions.
Earn mental clarity and focus for correct decision making.
Learning to generate sustainable and productive habits.
Next workshop introduction to Mindfulness "open" en Madrid: Thursday 31 de Enero de 2019, of 9:30 a 19.00 h. Ver contenidos y precio.
Ask for more information or a no obligation quote by sending an e-mail to execoach@execoach.es

Courses subsidized by the Tripartite Foundation.