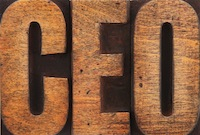 Análisis y coaching estratégico y global de la compañía para mejorar el negocio desde un punto de vista de 360º

Does your company have been stalled for time? Are you trying many solutions and it seems that no works? Need to have a strategic vision of the hand of a professional in your company?
The Organizational Strategic Coaching CEO © is an innovative dynamics serving as driving the transformation process within an organization, through the analysis of the processes that may be causing failures or problems, and improve the business.
The Strategic Organizational Coaching CEO consists of four phases :
ANALYSIS: By some individual sessions with key, identify the weaknesses of an organization, a department, product or service, from a point of view of 360 °, namely, los profesionales de la organización junto con el coach perform an analysis of the organization from all angles to get a complete overview. Upon completion, a report is delivered to each individual person.
INTERIM REPORT: With the sum of all the individual reports, performing a final report containing the conclusions of all participants. This report, as a unique photograph of the entire organization, reflect a clearly defined the causes of the problems in the system analyzed.
ACTION PLAN: Together, the organization and the people involved in the process develop a specific action plan, to solve the challenges we both have.
FINAL REPORT And IMPLEMENTATION: Once you develop a specific plan to resolver and eliminate those causes that are causing the organization does not have a high-performing, performing a Full report that includes all the plan of action and makes a responsible accompanying action plan to its full implementation.
Also:
The four phases of the CEO are independent and can be hired separately.
The CEO may be used only with the manager the director general the company
Ability to perform strategic analysis company the distance displacements without.
Ask for more information or a no obligation quote by sending an e-mail to execoach@execoach.es