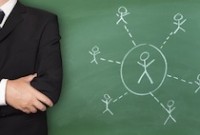 Coaching for developing high-performance teams to achieve overall strategic objectives of the company.
The team coaching is done with a team of people working together, with the aim of developing a high-performance computer. Also, should do it with the Committee of Management of the company, applies for defining the vision and mission, to set overall strategy and to effectively manage organizational changes.
Benefits:
High performance teams.
Development of a global and strategic vision.
Motivation, Talent retention and promotion.
Meeting optimization.
Implement a culture of delegation, self-reliance and leadership.
Definition of team goals and action plan.
Clarify and define the corporate mission and vision.
Effective management of organizational changes.
Building customer satisfaction.
¿You coach and you are looking certificarte as Coach Equipment? Check out our certification program for coaches.
Ask for more information or a no obligation quote by sending an e-mail to execoach@execoach.es
Programs subsidized by the Tripartite Foundation.