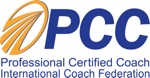 Certified Executive Coach PCC by ICF (International Coach Federation)
Systemic Relationship Coach and Team – ORSC (Organization and Relationships Systems Coach) by CRR (Center for Right Relationship).
Trainer and Coach managers on projects for companies such as Telefónica, Grupo Volkswagen, Zurich, Unequal, General Optica, Grupo Michael Page, Council of Europe.
Facilitator and coach for Horse Assisted Projects for identifying roles, communication and leadership.
BA in Political Science and Sociology of Organizations, Master en Ergonomics & Preventive Psicosociología by Deusto University.
Formed in humanist Institut Gestalt Gestalt.
Formed as a coach in ejecutivo International Institute Olacoach systemic and as a coach in CRR (Center for Right Relationship).
He has developed projects and Systemic Coaching Executive Coaching and relationship management skills related to, Mental Attitude, Leadership, initiative, motivation and communication across sectors and in multinational organizations.