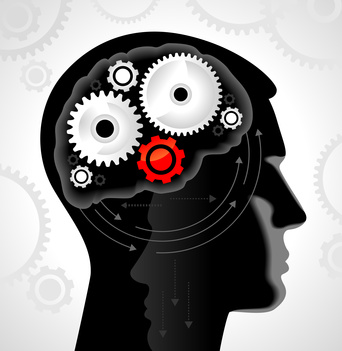 There is a story of a man who was riding a horse, riding at full speed, with an air of tension. Then, a man who was standing on the road, he shouted: "Whither so fast?". And the man on the horse responded with his face twisted: "I do not know. Ask the horse".
This story symbolizes how We are at the mercy of our mind (Horse), and how our usual day focus our energy on going from one side to another running, doing a thousand things at once, to finish exhausted at the end of the day. The mind, and specifically our unconscious mind, dominates us, We have lost respect, and we have also lost control. We must regain control and make it very clear to our mind who the owner: I.
What is emotional leadership? Easy: based on emotions leadership.
We know that humans we mobilized only by our emotions, not for our reasons. And to mobilize people to grow, out of your comfort zone, to achieve extraordinary goals, and to be motivated, the manager of today should be an emotional leader.
But Can you lead others emotionally if one has not led itself? From my experience, not. The self-leadership is the essential step to effectively lead others,,es,and expressing them with others behaving empathically and assertive at the same time,,es,ª Edition Mindfulness Course,,es,skills development,,es,emotional leadership,,es. If one has not gone down that road, if you have not gone through this journey full of constancy, effort and training, are unlikely to know guide others in the same way.
The self-leadership involves in-depth knowledge of our strengths, but so that limits or prevents our growth. It involves being able to realize the emotions and moods we feel at every moment, to be channeled properly, expresándolas y comportándonos con los demás de forma empática y asertiva al mismo tiempo, meaning that we handle emotions.
Also implies self-leadership consciously enhance positive emotions as pride, joy or serenity, it has to do with motivation, competition over emotional intelligence. All this is not easy. We need a technique to train our wild and chaotic mind (remember the runaway horse) so we take control and starting on the path of self-leadership.
The Mindfulness is expanding more and more in the West, and specifically in the business world, as a effective mental training technique to enhance our personal leadership, motivation and sustainable happiness. The leader must master your mind for this horse and no magic, but tools whose validity has been demonstrated by numerous studies neuroscience and recent studies 30 years old.
Want to know what the Mindfulness and know how it is practiced? Subscribe to 3ª Edición del Curso de Mindfulness, the next 27 November 10 a 19 h. Delivered by Javier Lane.View full content program and how to register.
If you are interested in information about a skills development program for managers in your company, please contact us for more information.
Have you been interested in this item? Follow us on Follow @Execoach_ And sign up for our Newsletter monthly for practical items for your professional development.

Javier Carril Managing Partner
Tags: autoliderazgo desarrollo de habilidades emotions management skills liderazgo emocional mindfulness