Each time we hear these two terms more frequently within the business world,,es,even though they are clearly differentiated,,es,Many companies are confused when it comes to introducing a program of these disciplines within their organization,,es,Before everything,,es,It is important to be clear about what coaching is and what mentoring is,,es,el "one to one",,en,it is an accompanying process to develop a person's skills such as leadership,,es. However, a pesar de que están claramente diferenciados, muchas compañías se confunden a la hora de introducir algún programa de estas disciplinas dentro de su organización.
Antes de todo, conviene tener claro lo que es coaching y lo que es mentoring.
El coaching, el "one to one", es un proceso de acompañamiento para desarrollar habilidades de una persona como el liderazgo, communication, the management of time or to work on much deeper aspects such as those related to emotional intelligence,,es,In the case of team coaching,,es,the goal is to create compact equipment,,es,with better communication,,es,with fewer conflicts and more motivated,,es,what has always been called a High Performance Team,,es,Mentoring on the other hand,,es,seeks to transmit the essence from people with much experience to more junior or high potential people,,es,the culture of a company and the "know-how",,es. En el caso de coaching de equipos, however, el objetivo es crear equipos compactos, con mejor comunicación, con menos conflictos y más motivados, lo que siempre se ha llamado un Equipo de Alto Rendimiento.
El mentoring por su parte, busca transmitir desde personas con mucha experiencia a personas más junior o de alto potencial la esencia, la cultura de una compañía y el "saber hacer". Dicho de otro modo, try to convey what is learned in the day to day,,es,in a faster and very personalized way,,es,What are the pros and cons of each discipline,,es,The coach is not an expert in the business,,es,nor has it had to have gone through experiences similar to the coachee,,es,person who receives coaching,,es,to be able to help it develop,,es, de una forma más rápida y muy personalizada.
¿Cuáles son los pros y contras de cada disciplina?
El coach no es un experto en el negocio, ni ha tenido que haber pasado por experiencias similares al coachee (persona que recibe coaching) para poder ayudarle a que se desarrolle, however, the coach is an expert in human behavior within organizations and will know how to work with the person reaching a very deep level to generate behavioral changes,,es,The mentor,,es,is a person who does not have to have psychological knowledge as deep as the coach,,es,However, it can provide great value for its know-how,,es,for its know-how and the knowledge it has of the sector and the company,,es,After having been part of mentoring programs in several companies,,es.
El mentor, on the other hand, es una persona que no tiene por qué tener conocimientos psicológicos tan profundos como el coach, sin embargo puede aportar un gran valor por su know-how, por su saber hacer y el conocimiento que tiene del sector y de la compañía.
Después de haber formado parte de programas de mentoring en varias empresas, my conclusion is that to design a good program of this style,,es,Mentors must have training in question technique,,es,in listening and in emotional intelligence to be able to develop mentees,,es,people who receive mentoring,,es,in a sustainable way,,es,It is important to emphasize that mentoring is not a training to use,,es,but that transmits what can not be taught either in a company training or in a business school,,es,So that,,es,because of that,,es, los mentores deben tener formación en técnica de preguntas, en escucha y en inteligencia emocional para poder desarrollar a los mentees (personas que reciben mentoring) de una forma sostenible.
Es importante destacar que el mentoring no es una formación al uso, sino que transmite lo que no se puede enseñar ni en una formación en empresa ni en una escuela de negocio. Por lo que, debido a eso, Mentors usually usually need the support of a coach to cover the shortcomings that a manager can have in terms of people development,,es,A mentoring program with the support of professional coaches,,es,is a perfect tandem to get to transmit and develop the talent of an organization to the maximum exponent,,es,When is it necessary to choose Mentoring and when Coaching,,es,Choose a Mentoring program,,es.
Un programa de mentoring con apoyo de coaches profesionales, es un tándem perfecto para llegar lograr transmitir y desarrollar el talento de una organización al máximo exponente.
Then, ¿Cuándo hay que elegir Mentoring y cuándo Coaching?
Elige un programa de Mentoring:
If your company is going to make a generational change due to retirements or early retirements in executive profiles or middle management,es.
Si has detectado un grupo de Talents dentro de tu empresa y quieres desarrollarlos a un nivel más elevado.
Si tu empresa ha comprado o se ha fusionado con otra compañía y quieres crear una cultura unificada.
Si quieres cruzar los conocimientos y el saber hacer de algún departamento con otros para hacer una cultura más transversal.
Elige un programa de Coaching:
If you want to develop managerial skills or middle management as leadership,,es,communication or emotional intelligence,,es,If you want to create high performance compact equipment,,es,If you have detected that there are people who need extra support to face complex situations or with a high stress load,,es,If you have a team of middle managers who do not have much experience and need skills support,,es,If you have detected "problems" through weather surveys or 360º feedback,,es,Mentoring Vs Coaching,,en, comunicación o inteligencia emocional.
Si quieres crear equipos compactos de alto rendimiento.
Si has detectado que hay personas que necesitan un apoyo extra para afrontar situaciones complejas o con alta carga de estrés.
Si tienes un equipo de mandos intermedios que no tienen mucha experiencia y necesitan un apoyo en habilidades.
Si has detectado "problemas" a través de encuestas de clima o feedback 360º.
Apúntate a nuestra Newsletter monthly for practical items for your professional development.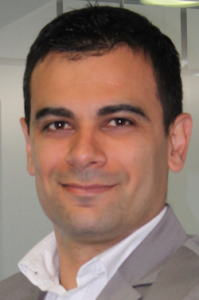 Angel Martinez Marcos Executive Coach & Managing Partner
Follow @AngelCoach10