It is widely recognized that communication is essential to manage teams at work,,es,not just any type of communication,,es,In a style more coaching are often used many questions,,es,however some of them may intimidate or very incisive questioning people who make up our team,,es,The following questions,,es,They are an example of some that should be avoided in the workplace or at least evaluate the impact previously,,es,Why are you not getting your check in time,,es. However, no sirve cualquier tipo de comunicación. In a more coaching style many questions are often used and some of them can intimidate or question very incisively the people that make up our team,,es,they are an example of what should be avoided in the workplace or at least,,es,evaluate the impact previously,,es,What is the use of a question of this style,,es,Obviously people with low profile or even highly unmotivated,,es,they will not want to grow or learn new skills,,es.
Las siguiente preguntas, son un ejemplo de lo que debería evitarse en el lugar de trabajo o al menos, evaluar el impacto previamente.
¿Por qué no estás llegando a tu hora de entrada? Certainly whenever we ask "why" focused in the past,,es,the person will tend to look for an excuse,,es,And do not worry you will surely find a good,,es,What use is a question of this style,,es,Virtually nothing,,es,All you get is that your partner hide behind some reason and may come to explain it to exhaustion and if unsuccessful,,es,all you've done is put in evidence,,es,Is that what you want,,es,then go ahead,,es, la persona tenderá a buscar una excusa. Y no te preocupes que seguramente encontrará una buena. Then, ¿para qué sirve una pregunta de este estilo? Prácticamente para nada. Lo único que conseguirás es que tu colaborador se escude en alguna razón y puede que llegue a explicártela hasta la extenuación y si no lo consigue, lo único que habrás hecho es ponerle en evidencia. ¿Es eso lo que buscas? Entonces adelante, pero piensa bien en las consecuencias que va a tener de cara a querer restablecer la relación porque el lenguaje nunca es inocente.
¿Quieres desarrollarte en la empresa? ¿Quién no quiere desarrollarse en su empresa? Evidentemente las personas de perfil bajo o incluso las altamente desmotivadas, no van a querer crecer o aprender nuevas habilidades. Luego si alguien responde que SÍ a esta pregunta, estará indicando uno de los dos puntos anteriores o ambos. And of course, la persona que lo recibe, se dará cuenta de tus intenciones.
People, a more intellectually or more intuitive,,es,we usually realize the ultimate purpose of our managers,,es,It will take more or less take you to realize but once you detect,,es,You will lose confidence in that person forever,,es,Whose fault is it that has not done this report,,es,No doubts,,es,This question seeks culprits and also unceremoniously,,es,When a job goes wrong you have to look responsible,,es,There's no doubt,,es,But the word does not help because people take responsibility,,es, nos solemos dar cuenta del propósito final de nuestros managers. Tardarás más o tardarás menos en darte cuenta pero una vez que lo detectas, perderás la confianza para siempre en esa persona.
¿De quién es la culpa de que no se haya acabado este informe? No hay dudas. Esta pregunta busca culpables y además sin miramientos. Cuando una tarea sale mal hay que buscar responsables, de eso no hay duda. However, the word guilt does not help people to assume responsibility,,es,You are indicating that it is not now or at least you are suggesting it,,es,The tone of the conversation is key and above all,,es,body language and facial expressions that can make a question pass to be harmless to extremely attacker,,es.
You want to do this task,,es,Note that is a closed question and you're forcing the person to answer you if,,es,You're not leaving room response,,es,Who can answer negatively to this question,,es,Surely people who have a bad relationship with his manager so he tries to perform other approach to achieve the goal you have,,es,Did you ever have felt involved in the work,,es,These you are indicating that it is not now, or at least you're suggesting,,es? Ten en cuenta que es un pregunta cerrada y que estás forzando a la persona que te responda que SÍ. No estás dejando margen de respuesta. ¿Quién puede responder de forma negativa a esta pregunta? Seguramente las personas que tengan una mala relación con su manager por lo que trata de realizar otro tipo de aproximación para lograr el objetivo que tienes.
¿Alguna vez te has sentido implicado en el trabajo? Estás indicando que ahora no lo está o al menos lo estás sugiriendo. It is a question clear attack on the person and with high probability of feeling bad,,es,you may need to clarify the level of involvement of the person with the company or with the jobs you have had in your experience,,es,It is very important to measure the tone in which this question says,,es,What did you do on the weekend,,es,Although it seems that it is very good to talk about personal issues with our team,,es,there are people who are not going to feel comfortable,,es,How do we know,,es. Moreover, es posible que necesites aclarar el nivel de implicación de esta persona con la empresa o con los trabajos que ha tenido en su experiencia. In these cases, es muy importante medir el tono con el que se dice esta pregunta.
¿Qué hiciste el fin de semana? Aunque parece que es muy bueno hablar de temas personales con nuestro equipo, hay personas que no se van a sentir cómodas. ¿Cómo lo podemos saber? It is important that if you want your employees to talk about their personal issues,,es,you first speak and see who is open and who is not,,es,I am very respectful of this and use your intuition carefully,,es,Do you have a girlfriend or partner,,es,This question is very intimate,,es,implicitly also may indicate sexual orientation of the person and you may feel awkward or uncomfortable,,es,You have to go by measuring the zoom level you need each of your collaborators,,es,This is very important,,es, primero hables tú y verás quienes se abren y quienes no. Sé muy respetuoso con este tema y utiliza tu intuición cuidadosamente.
¿Tienes novia o pareja? Esta pregunta es muy íntima, además implícitamente puede indicar la orientación sexual de la persona y se puede sentir incómoda o incómodo. Tendrás que ir midiendo el nivel de acercamiento que necesita cada uno de tus colaboradores. Esto es muy importante, because each will need a different degree,,es,To sum up,,es,You have to keep in mind that questions beginning with verb are closed with what the answer will be yes or no and in some cases can create awkward moments,,es,especially when there may be some conflict,,es,The tone of the conversation is key and especially body language and facial expressions that can make a question pass to be harmless to extremely attacker,,es.
Para resumir, tienes que tener en cuenta que las preguntas que empiezan por verbo son cerradas con lo que la respuesta será SÍ o NO y en algunos casos pueden crear momentos incómodos, sobre todo cuando puede haber algún conflicto.
El tono de la conversación es clave y sobre todo, el lenguaje corporal y las expresiones faciales que pueden hacer que una pregunta pase de ser inofensiva a extremadamente atacante.
And finally, the level of personal questions will depend on the degree of openness to express your collaborators,,es,Using these guidelines,,es,you will approach a little more to have a closer and more professional relationship with your entire team,,es,TEN QUESTIONS TO AVOID SHOULD PEOPLE DO YOUR TEAM,,es.
Utilizando estas guías, te acercarás un poco más a tener una relación más cercana y más profesional con todo tu equipo.
Apúntate a nuestra Newsletter monthly for practical items for your professional development.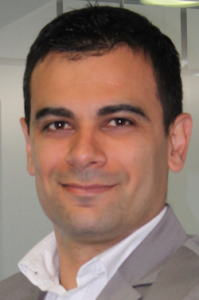 Angel Martinez Marcos Executive Coach & Managing Partner
Follow @AngelCoach10
Tags: performance coaching coaching teams how to be a leader communication confidence managerial emotions management personas leadership preguntas poderosas teamwork