Las herramientas de coaching de equipos son las técnicas más modernas y potentes para desarrollar equipos de alto rendimiento.
The aim of this course is to train managers and middle managers, providing them with knowledge and developing in them the necessary skills to enable them to play their role excellently coaching their own teams.
This course aims:
Develop a high performance team
Increase accountability of people in teams
Learn to have a structure of team development
Improve the cohesion of the teams
Align individual goals with team
Create a culture of continuous motivation
Methodology:
En el curso aprenderás herramientas exclusivamente de coaching de equipos mediante ejercicios prácticos. During the 10 hours resolve specific questions of teams and how cohesionarlos to be a team of high performance.
Program:
Phases of a high performance team.
The powerful questions for the leader-team coach.
Team Coaching model using Roles Delegates. Theory and practice of Alain Cardon model coaching equipment that can be implemented by team leaders.
Decalogue of an effective meeting. How to create effective meetings to unite teams and achieve high performance.
Space and time meeting high performance. How to generate dynamic teams, change the static view and further optimized and more productive meetings.
Tool design skills of a high performance team: How to design a team from the foundation.
Computer analysis models by Maturity, Leadership / Management, Relationship / Task.
The collective emotions of equipment. Tool to deepen the emotions and moods of the teams to see the implications and create proactive behavior by eliminating the victimization and resentment
How to create an alliance of teamwork as a basis for giving and receiving feedback.
The Feedback to create continuous improvement teams. Steps and rules to give effective feedback team.
Motivation within high performance teams: Creating space for the teams and continuous reinforcement automotiven believed among members.
Typical errors team coaching. How to create a systemic view.
Former: Angel Martinez Marcos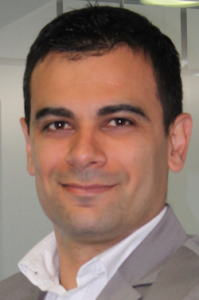 Coach Certificate PCC by ICF (International Coach Fereration)
Organizational Systemic Coach por Geiser Works
Specialist in developing management skills: leadership, negotiation, Time Management, teamwork, communication and emotional intelligence.
Trainer and Coach for executives of companies like Banco Santander, Telefónica, Audi, Bankia, Abengoa, SGS, Mapfre, Media market ...
Strategic consultant,,es,February,,es Organizational
Formado en Mindfulness Based Stress Reduction (MBSR) University of Massachusetts.
Executive Coach by the International Institute Olacoach
Programming Practitioner Neuroligüística (NLP) por John Grinder
Coautor del libro Fútbol y Mente. Editorial Poe Books.
Engineer Electronic (NASA)
Logistic data:
Location: Madrid.
Date: FRIDAY 1 de Junio 2018.
Schedule: 09:00 – 18:00
Price: 180€ (160€ for 7 first enrolled)
Registration: enviado un email a execoach@execoach.es solicitando la inscripción al curso Coaching de Equipos Junio de 2018. Limited places.