Author Javier Carril
Want to feel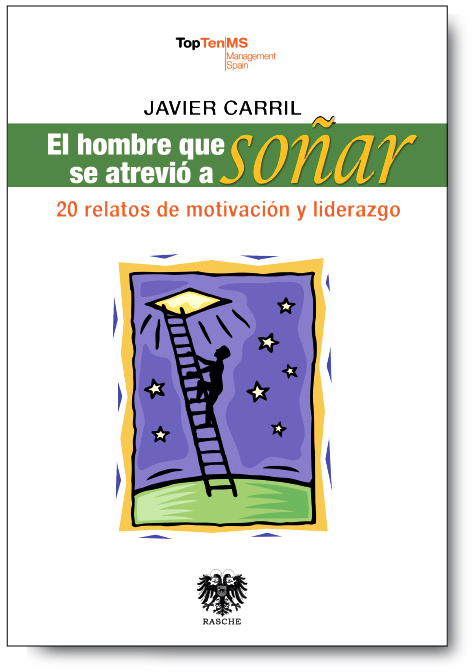 greater motivation and enthusiasm? Want to improve your self, discover your inner power and grow as a person and as a professional? Then, these stories are for you.
Xavier Lane, Execoach partner and author of the books Zen Coaching and Desestrésate, Regala is the line 3 their Stories about motivation and leadership, belonging to his new book "The man who dared to dream", Finalist Award for Best Book Company 2014. The purpose is to spread your story book free of charge, in order to help people to know yourself better and develop as professionals and as people. Will you help us in our project? Gift your friends and acquaintances, and spread it through social networks. You'll be contributing to a more humane society, conscious and happy.
The new book by Javier Lane "The man who dared to dream" contains a total of 20 motivational stories, the 3 Regalado is the line + 17 more unpublished stories. If you can not wait, not hesitate and go to any bookstore and buy it. Lo puedes encontrar en La Casa del Libro, The English Court, FNAC, and also on Amazon.