Having a bad boss, It is the main reason that an employee leaves your company because it is closely related to the main factors of rotation in a job.
Many managers think their employees leave because they have found a better offer in economic or working conditions. And of course that influences, but this is usually not the main trigger unless the current working conditions are far below the minimum level required by the worker.
If a person is happy with her responsible chief or higher, the chances of that talent will go to another company are drastically reduced.
However, have a good boss does not mean you smile in the morning to your employees or team out to lunch once a year at a company party.
A worker tends to lose motivation when:
It does not grow or develop in their place.
Many people think they developed involves scaling within the organizational pyramid, and nothing is further from reality. Growth may well occur within the post and the line manager is responsible for this task.
The professional challenges create incentives that connect with personal motivation. De facto, there is nothing more discouraging than a repetitive and monotonous work where the only reason to go to work is the economic.
The salary may be a disincentive if does not reach the minimum required by the employee, but from a threshold, It is not able to motivate or at least, It is not able to motivate sustainable manner.
A good boss does not treat everyone equally, but that recognizes the effort and promotes behaviors that others have better performance, adapting tasks to each personal motivations.
It does not feel valued or poorly recognized
Incentive systems companies in most cases leave much to be desired. We still have wage systems linked to seniority rather than productivity. These archaic systems are pathological in companies that want to develop in competitive business environments.
Apart from this incentive scheme, within enterprise environments have emotional recognition by the head. We can not forget that man is a mixture of reason and emotion, rational intelligence and emotional part of human DNA and ignore the moods of workers means forgetting its essence.
Man searches every second of your life to be happy and happiness is tied to how we relate to others, in our family, with our friends and our work, that the end is where we spent as much or more time with our immediate environment.
Incentive systems linked to seniority rather than productivity, will be pathological.
A dictator or head even worse, the dictator undercover with good communication skills, destroys productivity of equipment and as a result, people start to move to other companies with all the human and economic cost for the company has, especially if they are people with high qualifications or experience.
Ask yourself What departments have high turnover in your company? What are the leaders with less leadership of your organization?
Possibly you will find common answers and solution to all this is to generate spaces for listening to all your employees, 360 implement evaluation systems and climate surveys throughout the company.
Listen to your people, meet with them and then work on developing the areas for improvement that you have commented. Use the wisdom and experience of everyone in your team. You will not go wrong.
Apúntate a nuestra Newsletter monthly for practical items for your professional development.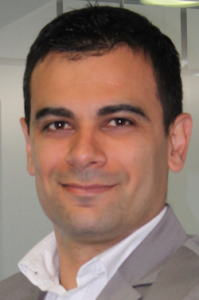 Angel Martinez Marcos Executive Coach & Managing Partner
Follow @AngelCoach10
Tags: growth high performance teams chief jefe de equipo leadership