Since it became fashionable values ​​within companies,,es,many of these devote effort gra,,es,time and money trying to instill the values ​​decided,,es,usually a steering committee,,es,throughout company,,es,The values ​​in people,,es,are the pillars on which life is based,,es,or rather,,es,where should underpin,,es,In fact everyday decisions must be based on the values ​​we hold and not in society does not indicate,,es,If we do so,,es, many of these devote a great effort,,es,Simplicity,,es,etc ... they all represent the "holy grail" of an organization and should be constantly questioned with questions of the type,,es,To what extent the style of,,es, tiempo y dinero en tratar de inculcar los valores que ha decidido, normalmente un comité de dirección, en toda le empresa.
Los valores en las personas, son los pilares en los que se sustenta su vida, o mejor dicho, donde se debería sustentar. De hecho las decisiones diarias deben de estar basadas en los valores que tenemos y no en los que la sociedad no indica. Si no lo hacemos así, aparecerán los choques internos y los auto sabotajes.
Now, en una empresa esto es mucho más complejo, porque los valores se eligen, y sobre estos, hay que realizar un trabajo diario para que la compañía siga rodando sobre estos railes, si no descarrilará hacia otros o peor aún, nuestro tren se moverá sin ningún tipo de guía.
Valores como, Éxito, Trabajo en Equipo, Orientación al Cliente, Integrity, Valentía, Sencillez, etc … todos ellos representan el "santo grial" de una organización y deberían ser cuestionados constantemente con preguntas del tipo:
¿Hasta que punto el estilo de leadership que tenemos en la empresa encaja con estos valores?
¿Cuál es el valor que más nos cuesta seguir? ¿En qué exactamente?
¿Cómo llevamos a cabo los valores en la Recruitment?
¿Cómo encajan los clientes con estos valores? ¿Y nuestros equipos?
¿De qué forma no están percibiendo nuestros clientes internos o externos estos valores?
¿hasta que punto tomamos la decisions the company relying on our values,,es,These types of questions make us think about whether we are working to keep alive the values ​​of the company or really more a makeup outside nor ourselves we believe it,,es,Work at a company value,,es,It should be continuous and occasionally we have to ask whether we are above these invisible rails or have derailed long ago and perhaps,,es?
Este tipo de preguntas nos hacen reflexionar acerca de si estamos trabajando por mantener vivos los valores de la compañía o realmente es más un maquillaje exterior que ni nosotros mismos nos lo creemos.
El trabajo de valores en una empresa, debe ser continuo y de vez en cuando nos tenemos que plantear si realmente estamos encima de estos railes invisibles o hemos descarrilado hace tiempo y quizás, Back to rethink values ​​that possibly served in the past but which today no longer make sense,,es,How to implement values ​​within a company,,es.
Apúntate a nuestra Newsletter monthly for practical items for your professional development.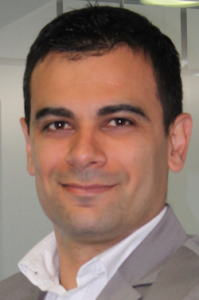 Angel Martinez Marcos Executive Coach & Managing Partner
Follow @AngelCoach10
Tags: performance autoliderazgo coaching teams communication efficiency company talent values