Leading people in business, means motivating and adapt to each person like a glove. A good manager needs to create high performance teams that take the best of themselves and this can not treat everyone the same way.
Many managers say that they are lost with these new generations. They do not understand how someone bothers you so much to make some extra hour although the pay! They are disoriented in how to lead these people and feel that what had worked for them so far no longer serves.
What is clear is that you can not lead the same way to all generations. A person 60 years has a view of life very different from one of 30 years and not only because of their age difference, but because they were born at different times in history.
Even too simple classification generations, we can have more clarity when managing teams if we look at the needs of each.
Approximately, The generation Baby Boomer They are those born between 45-65, the generation X It comprises those born from 1965 in the mid 80 and Generation Y since 1980 to the 1995.
A level handling equipment, Baby Boomer generation is characterized lived many years in an environment very vertical companies and hierarchized, where the boss did what he said. Overall are people who can best adapt to a more autocratic leadership style and classic, where respect for the different levels of the organization are very clear.
Now, with the arrival of Generation X things change. These people are (we're)halfway between the other two previous generations. They were born in the analog world and grew up watching the birth of the digital world. They are people who have implanted the gene leisure since they were very small. What does all this mean? Therefore the importance of their personal time is extremely high. They are people who value greatly leisure and working more hours than stipulated in the contract, it will undermine their exercise capacity, and his involvement with the company. If you want to keep this generation talent, takes great times. Exígeles the most within your schedule, but I fulfill it to the letter.
And what happens with Generation Y?
Some of Gen Y already have more than 30 years old, It is managers or CEOs of big companies like Mark Zuckerberg on Facebook. Just seeing a conference of Facebook, and as you saw Mark, you can tell that the important thing for this person is not the hierarchy.
The problem with all this transcends generations how to retain these in their work. How to get the boredom and routine does not flood their daily lives by changing their tasks and permanent motivation.
Also, new generations accuse plus the clash of values. Any company that does not follow their own values ​​or at least having a certain alignment with their way of seeing life, You will have a more difficult task to retain this talent.
You have to understand that Generation Y was born with a comfort level much higher than the Baby Boomers, so the effort without a clear purpose not make sense for them.
In a survey conducted by the London Business School with participants from Generation Y, mean age 29 years old, they found that the 54% of participants was more loyal to his team that his organization. Namely, closer to people, and less the organizational entity.
Generation Y, It has grown largely with social networks, and do not understand a world that is not fully interconnected or that they will not listen. A los Baby Boomers, of course they love to be heard but not a critical aspect for them.
Then, to sum up. What it is needed to achieve retain talent of the new generations and to exercise more effective leadership?
Listening creates spaces within your team and always explains the choices you make.
Be aware of how valuable these people for leisure or conciliation with his personal life
Forget the command and control and passes a style more developer teams, what is known as Leader-Coach
Delegates and let them make their own decisions but always supervised by managers
Monthly or every two months, Sit down with each of them to see where is your motivation
Tries changing their tasks or jobs so they feel they advance and progress in his career,es.
Apúntate a nuestra Newsletter monthly for practical items for your professional development.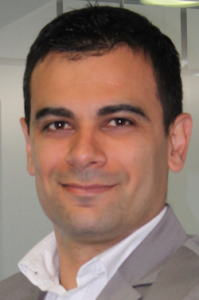 Angel Martinez Marcos Executive Coach & Managing Partner
Follow @AngelCoach10